13.04.2023
Discover Octopus System By Aerfor
From today it is possible to create a complete system capable of satisfying all air conditioning and ventilation needs.
Thanks to Octopus by Aerfor, an Integral Air Conditioning System with Very High Energy Efficiency, with a single product you can: heat, cool, change the air in your environment by recovering energy.
It works constantly at minimum speeds with very low and imperceptible air speeds, allowing it to circulate in all environments while maintaining the required temperatures and comfort without anyone noticing it is working.
At the same time, it cleans stale air from the room, avoiding the formation of mold and introducing clean, filtered air from outside, recovering the energy from the expelled stale air.

The system is installed entirely in the false ceiling to the delight of the most demanding architects, occupying small spaces thanks to the thickness of only 24 cm.
Furthermore, the system offers all the necessary aeraulic components, facilitating the installation operations which are reduced to the assembly of 4 hydraulic connections, the condensate drain and the connection of the flexible pipes for the introduction and extraction of the air.
Watch the video and learn more about Aerfor's OCTOPUS System
Other news from Aerfor Srl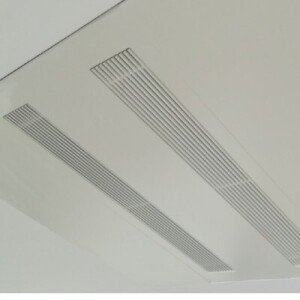 Send a message to Aerfor Srl
Fill out the form to receive product details or any other information from the Company