Do you want to acquire new customers in the climate sector?
ExpoClima is the web marketing project for companies in the HVACR world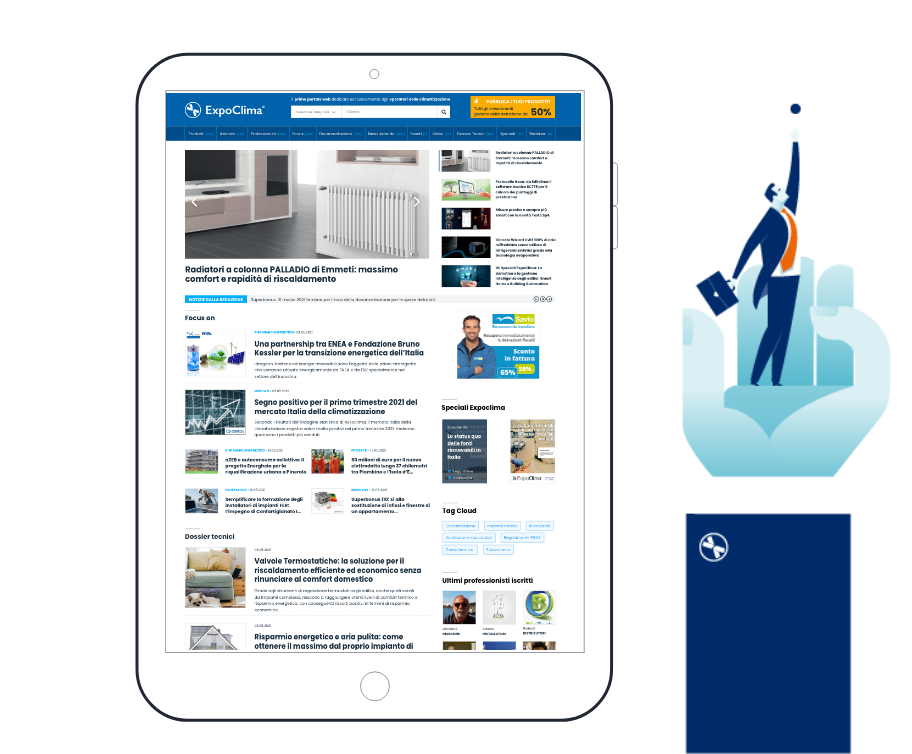 Select your business categories and find out how to get the largest number of NEW POTENTIAL CUSTOMERS thanks to actions targeted on climate professionals!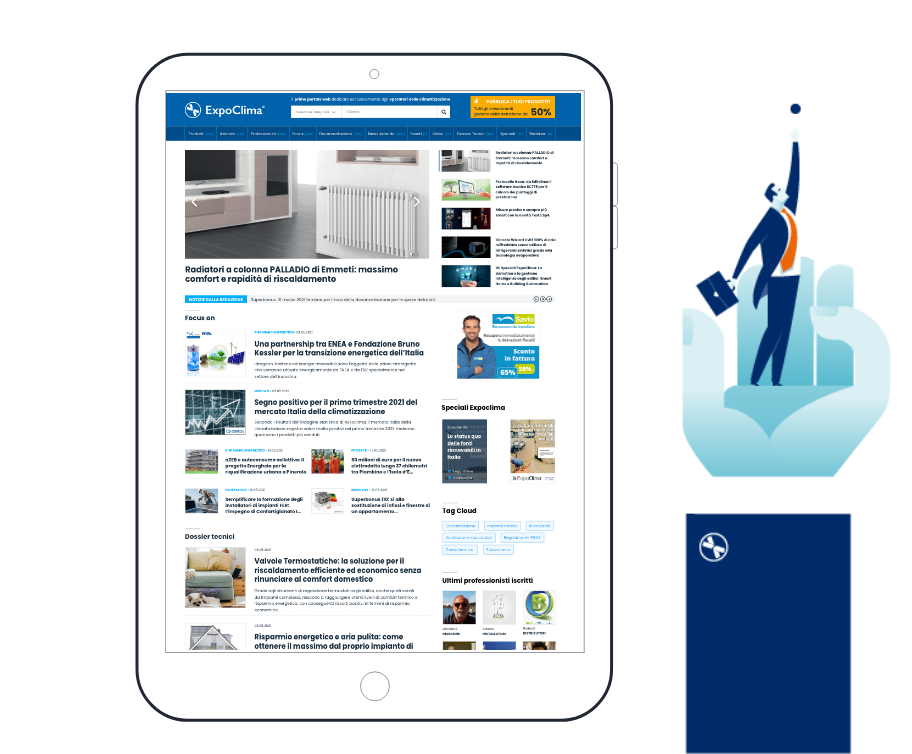 You can claim a 50% deduction for all your investments on ExpoClima!
The DL "Cura Italia" has in fact confirmed the tax credit for advertising investments. Applications can be submitted between 1st and 30th September.
Hundreds of companies use Expoclima every day to create relationships with air conditioning professionals:
manufacturers, installers, technicians, consultants and designers.
There are over 67,000 climate professionals in the ExpoClima database!
PLANNERS
Thermotechnicians - Architects Engineers - Technical Studies
INSTALLERS
Plumbers - Frigoristi Idraulici - Caldaisti Elettricist
CONSULTANTS
Energy Manager - Commercial Certificators
COMPANIES
Air Conditioning and Heating Sector
RESELLERS AND REPRESENTATIVE AGENCIES
HERE ARE THE HIGH VISIBILITY SERVICES SELECTED TO ENHANCE YOUR PROFILE
There are several services that ExpoClima can offer you, all aimed at lead generation and creating new business opportunities for your company!
Company profile
Product focus
Specials
Sponsored posts on Facebook
DEM
Technical dossiers
Banner
WHY THOUSANDS OF PROFESSIONALS AND COMPANIES USE EXPOCLIMA EVERY DAY?
ExpoClima manages to perfectly match supply and demand in a highly sectorial digital context.
Perfectly profiled users
ExpoClima's readers are technicians and professionals in the sector. They get informed and stay up to date on the latest news in the sector by actively visiting the portal and following the portal on social networks.
Dedicated search engine
An improved search mechanism, which crosses the requests of ExpoClima users with the most appropriate editorial and advertising content.
Correlation between professional categories and interests
Thanks to the ExpoClima algorithm, users are always connected with the companies that are most interesting to them, maximizing the chances of creating new business relationships and generating useful leads.
Professionals with a public profile
17.000
Relations between professionals and companies
100.000
SOME OF EXPOCLIMA'S EXPOSING BRANDS
44,000 likes
Our sponsored posts have reached on average
over than 30,000 users!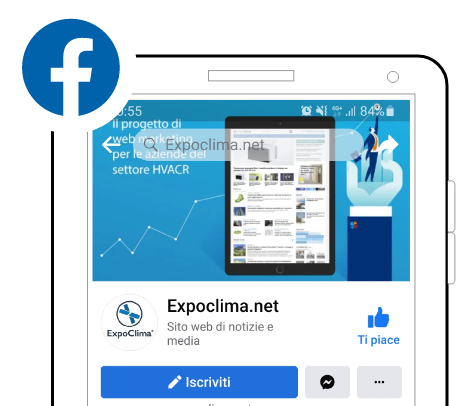 HOW DO CLIMATE PROFESSIONALS RATE EXPOCLIMA COMPARED TO A SECTOR FAIR?
Source: University of Padua thesis
From a research carried out in the context of a degree thesis, it emerged that almost 50% of respondents consider ExpoClima a valid substitute for traditional fairs!
ALL YOU NEED TO DO IS ACTIVATE A PROFILE ON EXPOCLIMA AND ACTIVATE THE SERVICES!