Octopus, the air conditioning system installed in a wooden house in Abruzzo: energy saving, maximum efficiency and indoor comfort
Heating, cooling, hot sanitary water and VMC all rolled into one product: Octopus, the integral air conditioning system for maximum efficiency
Octopus
, the
integral air conditioning system by Aerfor
, thanks to its great efficiency and high components quality, reached even Abruzzo, the small Italian Region where it has been installed in an extremely modern and energetically sustainable wooden house.
Why choose Octopus, the integral air conditioning system by Aerfor?
Octopus is the
all-in-one conditioning system
which takes the thermal energy stored in the surrounding air and turns it into heating, cooling and hot sanitary water, also providing filtered and clean air at any time.
Octopus'
functions
can be summarized in 8 points:
Heating;
Hot sanitary water;
Clean air at all times;
Stale air regeneration;
Clean air release;
Dual zone;
Wi-fi connection provision.
In order to work in such an efficient way, always ensuring maximum comfort to the occupants, Octopus deploys the high technology of its
main 4 components
:
Thron: integrated system which is composed of a heat pump, an hydronic module, a water buffer tank and a double expansion vessel;
Octopus: ventilation, filtration and air recovery unit;
Dual zone: day & night areas Independent control;
Domotic: control system for Tablet or Smartphone.
Browse through our gallery to learn more about this installation and download the attached brochure to obtain more information about the
integral air conditioning system Octopus by Aerfor
!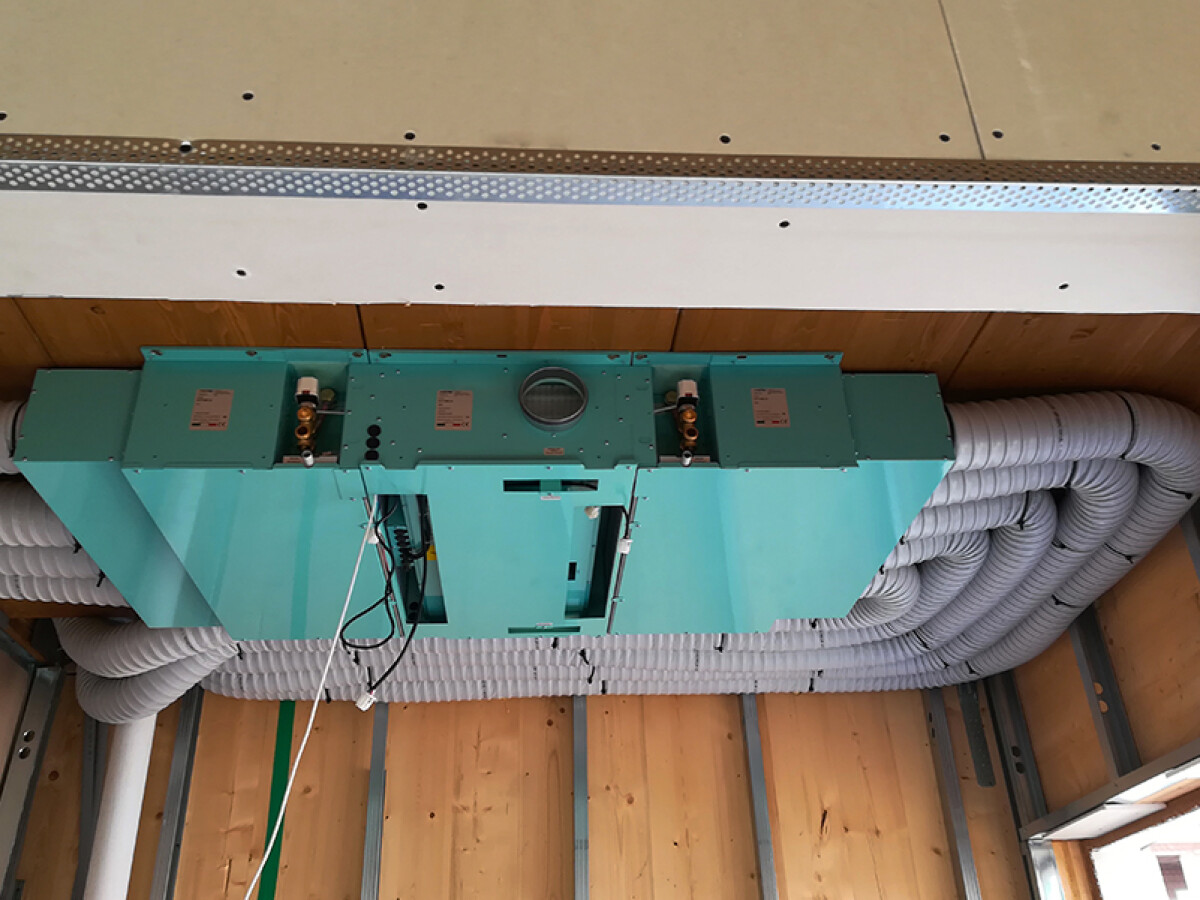 Request info about this focus
Octopus, the air conditioning system installed in a wooden house in Abruzzo: energy saving, maximum efficiency and indoor comfort