New colour combinations of BISOL Spectrum coloured PV modules
a perfect match for every roof
Description
---
BISOL Group ads new colour combinations to its Spectrum series of PV modules with coloured cells. With a wide palette of colours available you no longer have to compromise aesthetics for efficiency when harnessing the endless power of the sun (view brochure).

BISOL Spectrum PV modules were designed not only to conform, but also to refine the architectural traits of buildings and roofs of various types and styles. For great colour conformity each customer can freely select the frame colour as well as the colour of middle and end clamps. Every BISOL Spectrum PV plant will truly become an integral part of the building by either seamlessly blending into the historic character of the building in its natural setting, or by contributing in the manifestation of the building's modern design features.

As an exclusive series, the BISOL Spectrum PV modules offer all the advantages of premium BISOL PV modules guaranteeing high energy yields and long life spans of solar power plants.

Technical features
---
- Made in EU
- Strictly positive power output tolerances
- Module pre-sorting for a more profitable investment
- Extremely low degradation
- All relevant certificates
- Excellent performance in low light conditions
- Lightweight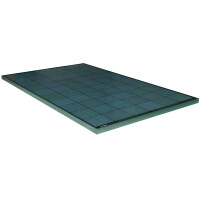 Request information for:
New colour combinations of BISOL Spectrum coloured PV modules