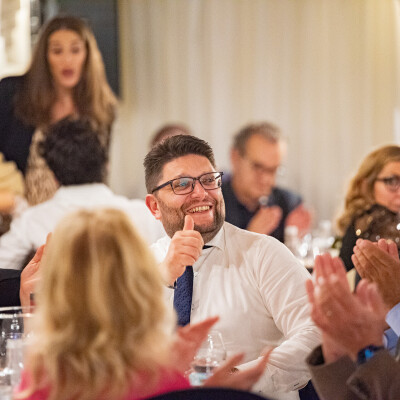 21.10.2022
Tekno Point ha festeggiato il suo trentesimo Anniversario!
Tekno Point, the company specialized in the invisible air conditioning, has celebrated its 30th anniversary on the 15Th october. This great ceremony has taken place in the beautiful setting of Villa Braida, a renowned location next to Marcon, where the company has its headquarters.
A 'magical adventure', called Tekno Point, began 30 years ago in the Venetian hinterland, as the result of foresight and passion of its founder, Mr. Fulvio Bolgan, who decided several years earlier to invest in the air-conditioning market, a little known field at the time but with big opportunity for development.
Tekno Point, founded in 1992 by Fulvio Bolgan, is a concrete reality in the sector of air conditioning without external units. Although it operates in a niche market, Tekno Point has reached this important milestone on the strength of its founder's creativity and vision, which have enabled it to devise innovative solutions.
The company has seen its market grow primarily throughout Italy and then in several European countries. The internal staff, the heart of Tekno Point, coordinates an important network of agencies, service centres and direct importers, thanks to which the company's presence abroad has grown considerably.
An internationalisation process strongly desired by Fulvio Bolgan and supported by the son Rocco, the company's current director. "We have experienced these 30 years as a 'great journey': the growth, continuous innovation and success of our company are not due to the contribution of one person, but to a great teamwork," emphasises Rocco Bolgan. "A special thank you, therefore, to all the members of this great family, and above all to our customers: thanks to them we have created a solid reality that has allowed us to establish ourselves and be appreciated as reliable partners even beyond national borders.
To celebrate this special event, Tekno Point organised a day full of events, dedicated to the training of its technical service centres and sales network. The more playful part took place in the evening, enriched by a gala dinner, prize-giving ceremonies and a spectacular live music performance, thanks to the Magical Mystery group.
Other news from Tekno Point Italia Srl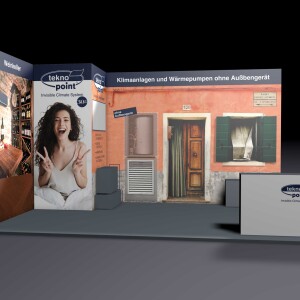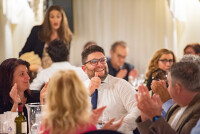 Send a message to Tekno Point Italia Srl
Fill out the form to receive product details or any other information from the Company