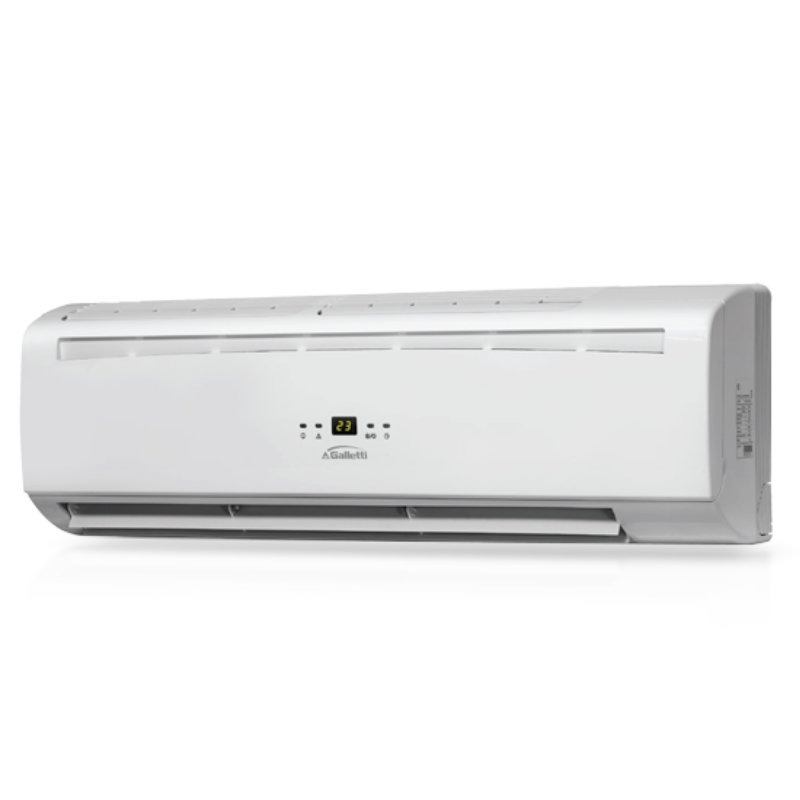 HIGH WALL-MOUNTED FAN COIL UNITS
FM High wall-mounted fan coil units, EC motor with electronic switching system, integrated ON/Off valve, wall mounting
Description
---
Galletti's FM represents the state of the art in high-wall fan coil units for efficiency, adjustment, compactness, and quietness.
Cabinet made from ABS, the air outlet is equipped with a motorized flap and a front panel complete with display to show all the functions of the unit.
Uprated heat exchanger made with copper piping and high efficiency aluminium fins with hydrophilic surface treatment.
Fan-drive assembly with tangential fan and EC synchronous motor controlled by an inverter which assures low energy consumption, quiet operation and high efficiency.
2-way ON/OFF regulating valve with electro thermal actuator, directly installed on the heat exchanger.
Infrared remote controller supplied.
Cable control (optional)
Technical features
---
Certificazione Eurovent
Ventilatore tangenziale
Funzionamento modulante
Bassi consumi elettrici
Massima silenziosità;
Request information for:
HIGH WALL-MOUNTED FAN COIL UNITS