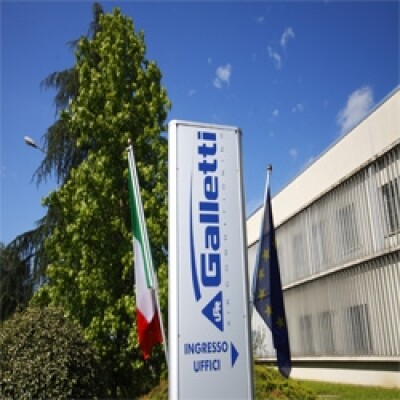 Galletti SpA
1906. Ugo Galletti settles down the first production facility.In the beginning the production was mainly devoted to the manufacture of ice mould and light carpentry.

1950.The production and technical evolution leads the company to become a supplier of important car and motor-bike manufacturers such as: Ferrari, Ducati ,Lamborghini, Morini.

1960. Galletti faces a big historical change: from manufacturing of
components as a sub-supplier for other companies to its own production of finished goods branded Galletti destined for end users. Galletti starts the manufacturing of heating units such as convector with copper/ aluminium coils, and fan heaters for industrial application.
1975. Galletti starts the manufacturing of fan coil units; this is the first
approach to the air conditioning field.

1986. Begin of a 15 years cooperation with a Japanese leading company in air conditionig. Galletti becomes the reference point of split systems in the Italian market.

1994. Galletti is one of the first companies in Europe to get the Eurovent certification.

1995. Galletti establishes a new factory focused on the production of
finned pack heat exchangers.First production of air condensed water
chillers with cooling capacity from 6 to 180 kW.

1996. New production line of fan coils with a capacity of 700 units a day.

2001. Galletti founds a new company to approach the market of high
technology air conditioning applications:HiRef.This represents another
milestone towards the Galletti air conditioning globalisation.

2003. Extension of the Bentivoglio factory area with a new 7.000 m2
building, including a new logistic centre and training facilities.

2006. A century of history for an enterprise that can today boast 3
manufacturing plants occupying a total area of over 45,000 m2, more
than 300 employees, 1,700,000 fan coils sold, over 250,000 split air
conditioners installed, 10 years of Eurovent cer tification and a
consolidated distribution in the whole Europe.


Send a message to Galletti SpA
Fill out the form to receive product details or any other information from the Company