Fewer emissions, higher energy bills and energy dependence: why it is so important to reduce gas consumption
Temperature regulation, energy efficiency and "smart" mobility choices: here are some tips from IEA and the European Commission to reduce energy consumption and dependence on Russian gas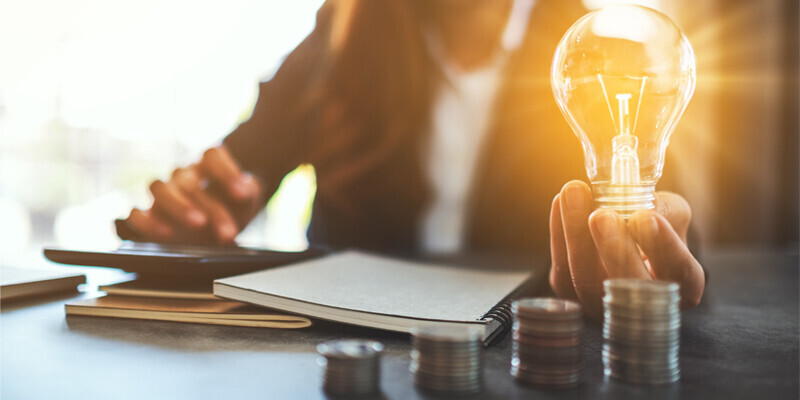 Energy saving continues to be the focus of the current debate, and various bodies dealing with the energy sector are giving advice on how to reduce energy consumption.
The International Energy Agency (IEA) has released a paper, prepared in collaboration with the European Commission, which sets out nine strategic actions aimed at three main purposes: reducing energy bills, limiting Europe's dependence on Russian fossil fuels and cutting greenhouse gas emissions. These actions are also a form of support for Ukraine, as they help reduce the need for Russian resources and limit the revenues used to finance the war.
The purpose of these tips is, in the short and long term, to further highlight the benefits of energy saving and to put energy efficiency at the heart of current and future investments, both at national and EU level. Indeed, to accomplish these actions, it is vital that local and national governments work together to achieve greater energy savings and better cope with the energy crisis.
Here are the IEA's nine actions, based on some of its previous suggestions for reducing Europe's reliance on Russian gas:
turn down heating and use less air-conditioning;
adjust your boiler's settings;
work from home when possible;
use your car more economically;
reduce your speed on highways;
leave your car at home on Sundays in large cities;
walk or bike for short journeys instead of driving;
use public transport;
skip the plane, take the train.
Following these guidelines would save a typical family around 450 euro a year in energy bills. If Europeans took these actions at home as well as at work, 220 million barrels of oil and 117 billion cubic meters of gas would be saved annually.
To better explain how much could actually be saved by following the IEA's tips, the resources derived from moderate consumption would be enough to fill 120 supertankers and heat 20 million homes.
Research in this field highlights the crucial role of air-conditioning systems in saving energy: lowering the temperature in your home by one degree saves about 7% of heating energy, and setting your air conditioner one-degree warmer could reduce the amount of electricity used by 10%.
There are a number of ways to make a home more energy efficient, such as installing smart controls and digital thermostats to better manage consumption, taking advantage of various government incentives for house renovation and energy upgrading, and choosing the latest energy-saving technologies and systems.
Mobility also has a major impact, so it is important to avoid long journeys to work where possible and limiting speed could significantly reduce car fuel costs. Car sharing with other people should also be preferred to optimize consumption.
"Energy efficiency has the potential to be the most important policy initiative for reducing our dependence on Russian imports and responding to current energy market challenges, both through short-term energy savings, and longer term energy efficiency measures," said Juul Jørgensen, European Commission Director-General for Energy. "Energy efficiency is an area where everyone can make a difference. This also has the potential to provide considerable savings to individual consumers at this time of high wholesale energy prices."