Economic recovery is good for energy efficiency, but the delay on climate objectives remains
According to the Energy Efficiency 2021 report by the IEA, energy efficiency in buildings, transport and industry must be accelerated, to reduce polluting emissions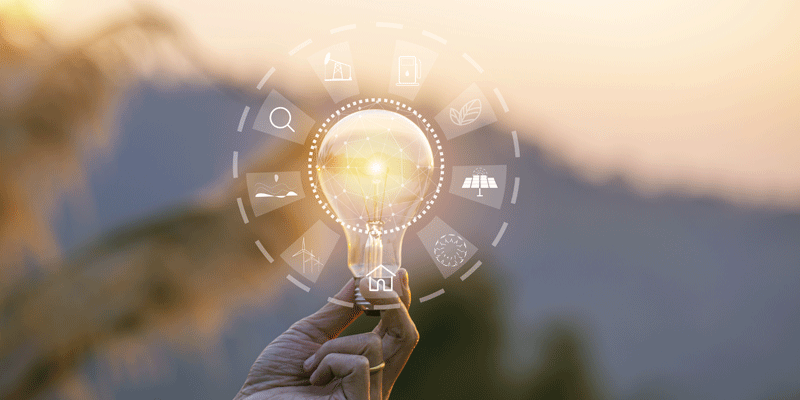 The International Energy Agency (IEA) has recently published the Energy Efficiency 2021 report, in which it analyses the trends in various markets regarding global energy efficiency.
With the closing of COP26 in Glasgow, the IEA wanted to summarise the investment plans and policies that were established by the various governments this year, in order to achieve the zero emissions target through energy efficiency in the buildings, transport and industry sectors.
2020 was a dramatic year for all markets, especially as regards energy efficiency, which suffered a great and inevitable slowdown, but now we can glimpse an economic recovery that should slowly bring things back to pre-pandemic levels, also in the energy sector. According to the report data, in 2021 global energy use is finally expected to fall by 1.9%, after improving by only 0.5% last year, compared to an average fall by 1.3% in the last five years.
This is surely due to the new initiatives announced by policymakers, which during the current year would increase the growth in energy efficiency investments by 10%, to almost 300 billion dollars. All this would be very promising, were it not for the fact that in order to achieve global climate goals, these investments should triple and be undertaken by all governments, whereas at present Europe is where the strongest climate and energy policies are being adopted.
Energy system efficiency gain is one of the fastest and most cost-efficient actions for reducing greenhouse gas emissions, and only energy transition can allow climate change to be tackled and the planet to be protected, while creating more employment and reducing energy costs. Indeed, the general increase in prices is not working in favour of the situation. If, on one side, recovery is healing an economy torn apart by the effects of the pandemic, on the other side it has created a surge in raw material demand, thus putting pressure on supply chains and creating shortages and constraints for those goods and services that are essential to energy efficiency investments.
"We consider energy efficiency as the most first fuel, as it still represents the cleanest and, in most cases, the cheapest way to meet our energy needs. There is no plausible pathway to net zero emissions without using our energy resources much more efficiently," said IEA Executive Director, Fatih Birol.
According to the Net Zero Emissions by 2050 scenario by the IEA, various factors will cause energy intensity in the global economy to decrease by 35% by 2030. In buildings, transport and industry, electrification will play a central role, together with power generation from renewable sources, without forgetting the significant efforts involving energy efficiency and digital innovation for household appliances in recent years, record investments in buildings and the resumption of measures for dealing with emissions in the transport industry. Changes in people's behaviour will also play a basic role, by paying more attention to issues such as recycling, energy saving (especially in heating and air conditioning systems) and sustainable mobility.