CO2 capture, utilisation and storage to reach climate-neutral goals
Development of CCUS technologies for the capture, utilisation and storage of CO2 crucial for Europe's energy transition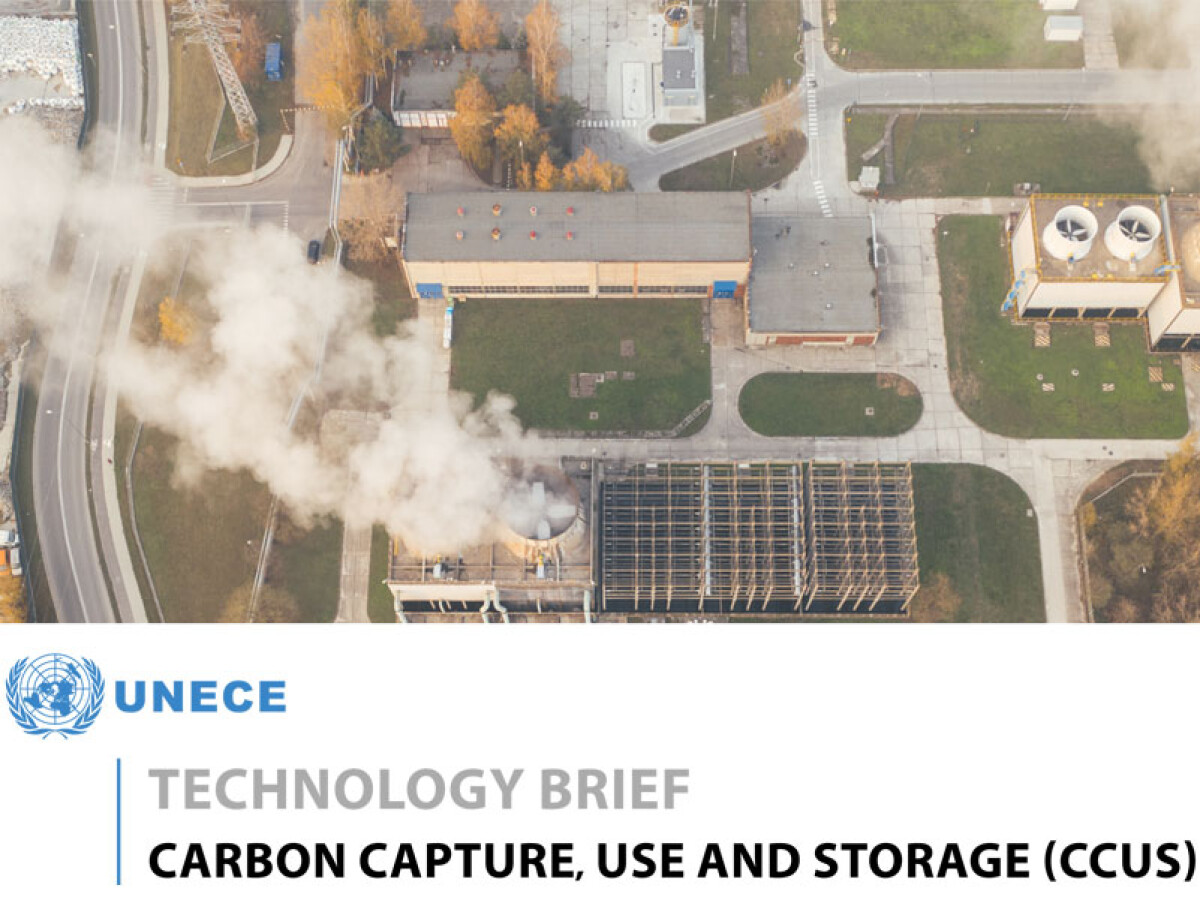 The United Nations Economic Commission for Europe (
UNECE
) released a brief on
CCUS – carbon capture, utilisation and storage technologies
able to reduce or eliminate CO
2
emissions.
Conducted by a team of international experts together with a task force from the Commission, the study shows how CCUS technologies are crucial for the transition to
clean and safe energy
in accordance with the Paris agreement and the 2030 Agenda, which are coming to an end.
Wide-scale use of carbon
capture
, utilisation and storage technology in the European region is essential for decarbonising not only the energy sector but also hard-to-abate industrial sectors that rely on fossil fuels and where polluting emissions are difficult to abate, such as the heavy industry sectors and the road freight and shipping industries.
CCUS technologies could be used until next-generation low- or zero-emission energy technologies become fully
efficient, effective and readily available.
However, the amount of CO
2
that these technologies would need to remove in order to reach European climate goals is substantially higher than what they can handle. For this reason, more
investment
in CCUS technology and zero-emission energy is needed to avoid the extreme consequences of climate change.
The document published by the UNECE on carbon capture, utilisation and storage technologies presents
31 European and North-American projects
geared towards developing this system. More specifically, CO
2
is
captured
from industries like cement, steel, hydrogen production from fossil fuels, waste incineration, and biomass, or directly from air. It is
stored
in aquifers or through third-party recovery, while
utilisation
has to do with mineralisation and chemical and/or biological processes.
CCUS technologies, however, require a large storage capacity which, according to a few analytical studies, could be found in regions of North America and Western Europe. Areas located more to the east are also under consideration. The
cost
of these technologies is another critical issue and represents the
greatest barrier
to their deployment. Experts have calculated that the planned cost until 2050 for CCUS deployment in Europe alone could reach
€320 billion
, plus an additional €50 billion in infrastructure costs.
UNECE stresses the need and urgency of
improving the cost-effectiveness
of these technologies in order to support EU environmental commitments. Setting the example are Scandinavia, the United States and the United Kingdom, which are developing pilot projects to reach climate neutrality also via carbon capture, utilisation and storage.
"Strong political will is needed to make affordable, clean, reliable, sustainable and modern energy for all a reality by 2030",
said UNECE Executive Secretary
Olga
Algayerova
.