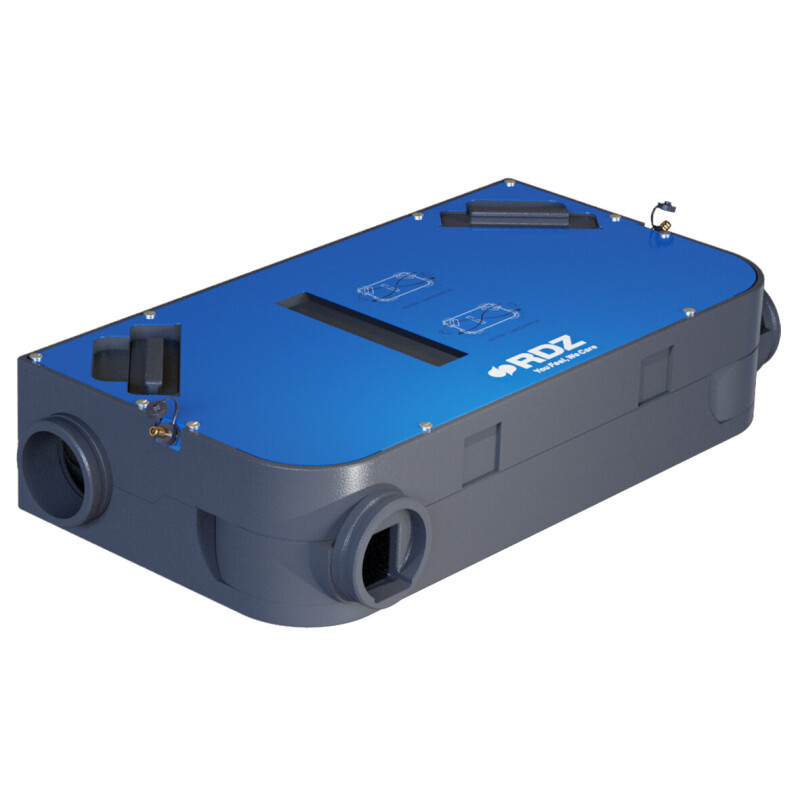 REFLAIR 150
RDZ mechanical ventilation systems also include specific devices for horizontal installation in false ceilings or utility rooms in both houses and flats. They are available in different versions according to the air volume, they shall be combined with air ductwork, and they are suitable for new builings and renovation projects.
Description
---
Balanced ventilation system with heat recovery features a steel and expanded polypropylene framework that is light, compact and delivers excellent thermal insulation performance.
Available in two sizes to treat different air volumes (max. 150 and 250 m3/h), Reflair features a high-efficiency (~90%) polystyrene heat exchenger, a constant-flow EC motor and ISO Coarse 65% (G4) filters. Adjustable connections and rotating fans simplify air distribution. Moreover, head loss and consumption are constant whatever the machine configuration. Reflair can be controlled with the Air Speed or the Air Control panels or integrated into the CoRe control system.
Technical features
---
Nominal air flow rate: 105 mc/h
Max. air flow rate: 150 mc/h
Sound Pressure (1 m): 45 dB(A)
Max Power consumption: 115 W
Size wxhxd: 1100x240x580 mm
Weight: 22 Kg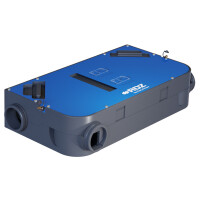 Request information for:
REFLAIR 150