Focus companies
Trocellen Isocompact, the compact insulation
For THERMAL INSULATION IN HEATING SYSTEMS and ANTI-CONDENSATION INSULATION FOR PIPE CONDITIONING AND COOLING
DOCUMENTAZIONE DISPONIBILE
It is developed to meet higher technical requirements in which very high thermal insulation is expected.


Applications

Indicated for insulation of pipe in unheated areas and outdoor as boiler room, cave, garage, outdoor pipes and underground passages.
If installed on outdoor pipes, UV protection is required.


Products
TROCELLEN ISOCOMPACT - AL/CL1 - CL1/ALU-NET
TROCELLEN CLASS (CE marked)
TROCELLEN CLASS AL ISOCOMPACT (CE marked)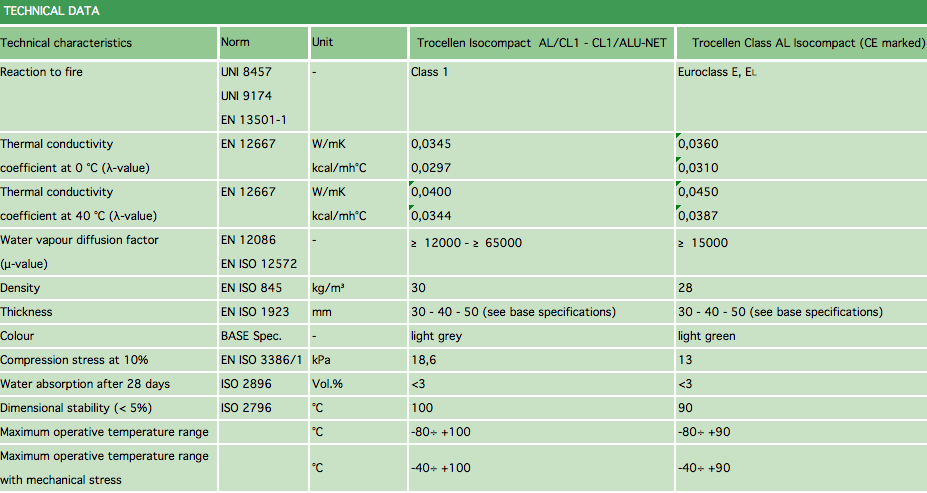 Installation

On systems under construction, sleeves can be installed on the pipes that shall not undergo further inspection.
On existing systems, sleeves are cut in the longitudinal sense (on request, the first sleeves are supplied cut for half their thickness, for an easier application).
DOCUMENTAZIONE DISPONIBILE